10 Selfie Worthy Fort Worth Bachelorette Party Activities
Want some Fort Worth Bachelorette Party Activities that are worthy of your new Facebook cover photo? Want to do more than just have a booze filled evening at the piano bar? Or in addition to a booze filled evening at the piano bar? Why not think about some seriously fun alternatives closer to home.
Whether you choose these as the official bachelorette party, or just a fun day outing with the girls, these fun ideas will keep you close to home, close to budget and smiling all day long.
Adventure Style Fort Worth Bachelorette Party
Zip Line
Have you always wanted to fly thru the air in a harness, suspended from a line over 50 feet in the air? Don't have time to make it to Costa Rica or Austin? Did you know that you can ride a zip line just outside of  Fort Worth? Sure Can! With a 4 line course, this park is accessible to even your most timid party friend. Plan an entire day of adventure by combining the zip lines with a paint ball battle.
Looking for some competition? Check out this post that talks about bridal wars...truly epic idea!
Painting with a Twist
Ready to relax after a morning spent flying through the air? Spend the afternoon relaxing inside with a bottle of wine and create a painting masterpiece that will ensure everyone remembers your day every time they look at it hanging on the wall. Painting with a Twist Saginaw is now open. BYOW, and a group over 10 can book a private event. Browse online to pick your painting, find one that matches your wedding theme for more bonus creative bride points.
Stop in next door to enjoy an old time ice cream parlor that will take you back to your childhood days. Family owned and operated, the staff is outstandingly friendly and welcoming. With over 20 different varieties of ice cream, cones, milkshakes and candy, you're sure to find a treat that everyone will enjoy.
Scavenger Hunt
You could create a scavenger hunt that is unique to you. There are tons of ideas on Pinterest to create a Scavenger Hunt  Party. I did it for my husband's last birthday party and it was a HUGE hit with him and his friends. Busy planning a wedding though? Let Urban Adventures turn your city into a 2 hour long scavenger hunt. Work together or break into teams with the ultimate downloadable party game. The app gives clues to the next location and scores for each hint you need. Choose from downtown Fort Worth or the Stockyards.
Active Fort Worth Bachelorette
 Party Ideas
Stay in shape while taking your girls out for a fun afternoon.
Paddle & Kayak Tours
Have you been wanting to try out the paddle board craze? Now you can! Head down to Panther Island and take a tour. There are also kayak rentals for any of your group that is looking for an adventure but concerned about falling in? While they still might get wet, there is a lot less opportunity for falling in if you're sitting down.
Bike Tours 3 Ways
Take a 2-hour group cycling tour through Fort Worth, cycle the entire distance to get in wedding shape. Or, relax a little, cycle and stop at different locations for selfie's with the girls.
Is your bridal team full of fitness and fun fanatics? Bring your helmets, create some fun shirts, wear a tutu and jump on a bike at one of the 45 stations. Reserve your group bikes, or just look online to find bikes within the Fort Worth downtown area. With a 2 hour minimum or a 24 hour pass for only $8.00 you won't bankrupt your girls with the adventure.
How about a standing bike? Ok, admittedly Segways are not bikes, but what a fun way to explore your city, get your outdoor adventure on, and expend a little less effort so you can party on into the night. Choose from several differnt tours, whether you're looking to stay close to downtown, or interested in something a little quieter, you're sure to find a tour that fits your group.
Wine and Beer Fort Worth Bachelorette Party Ideas
Ale Trail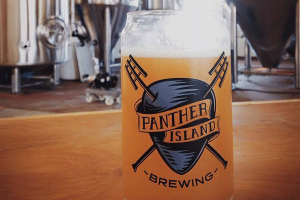 Having a beer themed wedding? Considering having your wedding at a unique location such as Rahr or Martin House brewery? Stick with your theme with a bachelorette party on the Ale Trail. What's an Ale Trail? It's brewing genius! A passport complete with stamps designed for breweries! Did they have me in mind when they created it? Maybe! Download (read no keepsake, but better for the environment) or pick up one at the Visitor's Center (read less green, but more like a keepsake). Also available at the participating breweries.
Looking for fun bridesmaids gifts? Check out my post here, and visit my Pinterest Board dedicated to Bridesmaids.
Wine Trail
Looking for something a little more like wine and less like beer? Try a wine tour. There are several to choose from, stay on the west side of the metroplex with the Crosstimbers Tour to include the gorgeous downtown Fort Worth Winery. Times 10 Winery has gorgeous backdrops for your selfies and a beautiful porch for relaxing with your wine.
Lightcatcher Winery
Can't commit to an entire Wine Trail? Take a short drive to Lightcatcher Winery for one of thier special events. The Wine Glass Painting class would make for a beautiful keepsake and fun memory while creating.
Fun Simple Fort Worth Bachelorette Party Ideas
4 Day Weekend
Looking for some laughs? Head to an improv show with this team that incorporates your story into their skits. Fill out your questionaire, ensure they know it's your batchelorette party and get ready to firm up those abs from the inside.
Coyote Drive-In
For a more relaxing evening, find a fun romantic comedy, pile into a couple of cars and go enjoy an evening show. With beer on tap, wine options, food and snacks, you can make this a great girls evening. Bring a couple of trucks, throw some blankets in the back and relax under the stars.
Don't forget your littlest bridal party members. Plan a day to spend with your junior bridesmaids and flower girls.
Did you find some great local ideas for your batchelorette party? Have a great idea for a batchelorette party? Leave it in the comments below. While you're here, sign up for our email updates for a chance to win an engagement shoot at a local Fort Worth location, only for our subscribers.